Best Places To Buy Land Now In Chennai
Chennai is a city filled with lucrative investment opportunities in real estate. While the city offers multiple avenues for investing in commercial and residential real estate, it also offers an attractive platform for investors to buy land. If you are looking to invest in land in Chennai, this blog will help you zero in on the best place to buy land in Chennai. Read on!
Introduction
Are you looking for the best place to invest in land in Chennai? Worry not! We will help you out! The land is a parcel of a plain plot, with no development undertaken on it yet. It is a very flexible real estate type to invest in as you will have complete freedom in choosing what and how you want to develop it. Based on where you purchase land, you can always resell it as it is or develop it into a commercial, residential, or industrial property and see regular returns.
Buying land is also cheaper than other properties, mainly because it is not a developed property, unlike flats and other commercial spaces. This means your initial investment in buying land is considerably low. In addition to this, land is an excellent investment option because it appreciates in value over time and is the most sought-after real estate investment option in India. Since land is high in demand and short in supply, it will always remain a valuable asset to invest in.
Therefore, if you are looking for the best place to buy plots in Chennai, you have come to the right place. We will discuss in short why buying land in the city is a great option and also look at the best place to invest in land in Chennai.
Why Should You Buy Land In Chennai?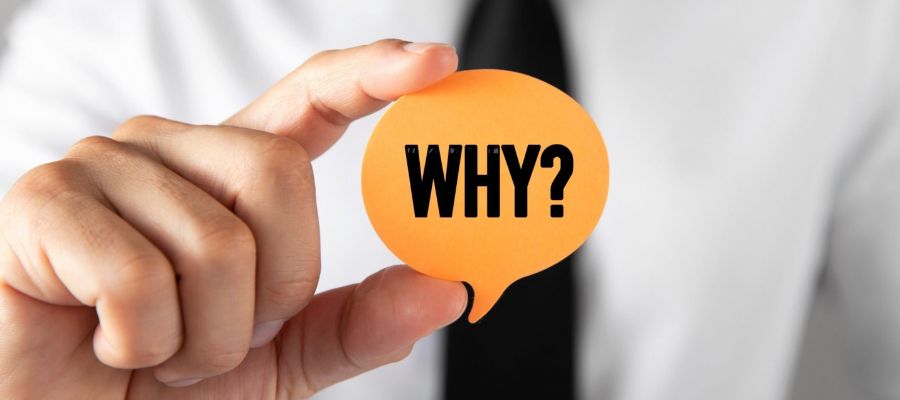 Chennai is one of the best places for real estate investment. The city's demand for real estate, especially plots, is on a rapid rise, thanks to the growth in the corporate, IT, and automobile sectors. This has resulted in an increased demand for more employment, leading to more people migrating to the city from different parts of the country. This growth cycle has positively impacted real estate in Chennai, increasing the demand for plots.
Apart from this, here are a few reasons why Chennai is the best place to buy land:
Chennai is home to rapidly growing corporate, IT, automobile, and other industrial sectors.
Chennai also houses many residential areas, which makes it a perfect place to build a home and raise a family.
Chennai offers a holistic and well-balanced lifestyle for citizens. From entertainment hubs to quality education and state-of-the-art healthcare facilities, the city has it all.
Chennai has also consistently been on top of the list of South Asia's safest cities, at 105th place. (Source)
Transportation is extremely streamlined across the entire city. Chennai's transportational infrastructure offers excellent connectivity to all localities. With the development of the metro rail, it has only improved further.
Lastly, the neighbourhood citizens are friendly and known to be open to new people and make them feel at home.
Chennai is indeed a wonderful city to invest in real estate. A beautiful melange of contemporary and culture, the city, offers several attractive investment opportunities. Let us discuss the best locations – residential and commercial – to invest in plots in Chennai. Keep reading!
Best Places To Buy Land Now In Chennai
1. East Coast Road (ECR)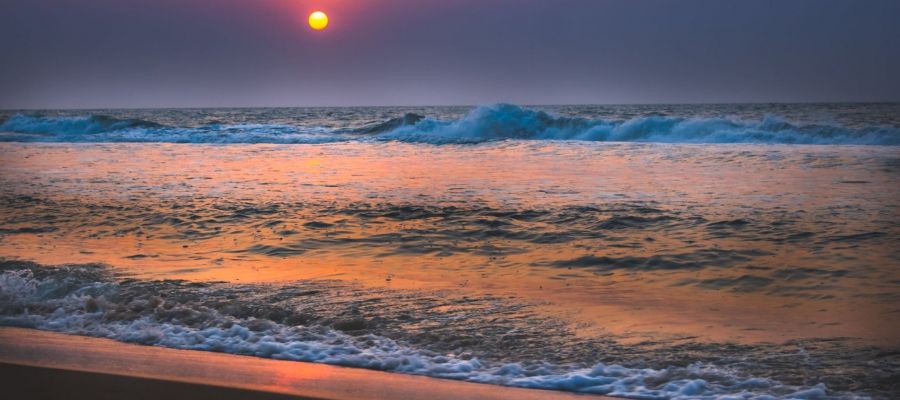 Soon to be renamed Muthamizh Arignar Karunanidhi Salai, East Coast Road, popular known as ECR, is a stretch that connects Chennai to Pondicherry and beyond. Once a mere highway, ECR is easily the best place to invest in land in Chennai today. The entire stretch is undergoing rapid development, and with more and more commercial and residential; complexes coming up, the locality is seeing a lot of residential neighbourhoods and commercial parks popping up. ECR is a great venue for both commercial and residential development.
2. Old Mahabalipuram Road (OMR)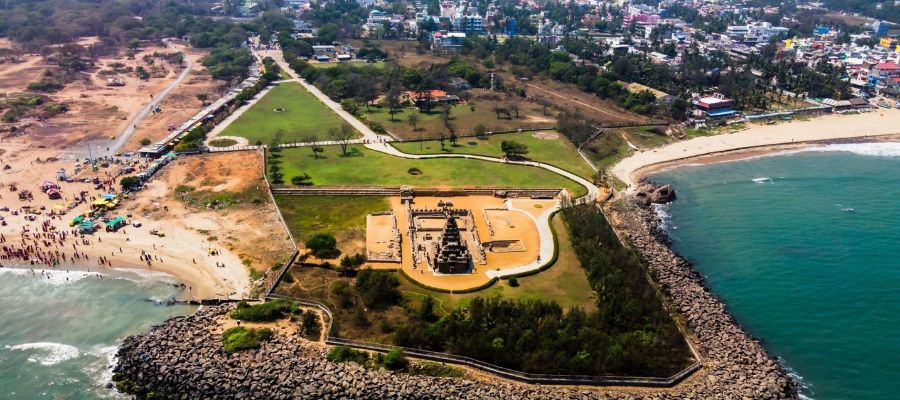 Old Mahabalipuram Road, popularly called OMR, has seen good infrastructural development over the past decade. An area that grabbed a prominent place on the map of Chennai is today home to the city's major IT parks and corporate offices. This has given rise to the demand for commercial spaces, with the development of residential real estate fast catching up. As the city continues to grow in terms of commercial development, Old Mahabalipuram Road seems to be the best place to buy land in Chennai and see great returns!
3. Poonamallee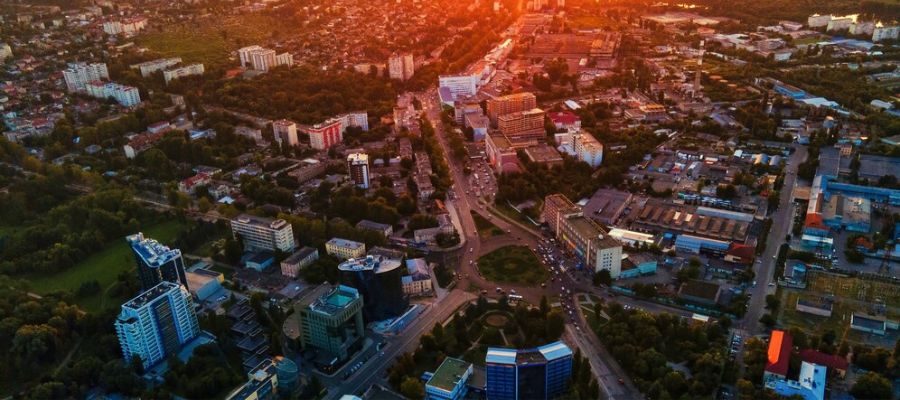 Poonamallee, traditionally (and historically) known as Poovirundhavalli, is a suburb in Chennai with immense potential for real estate development. The locality, predominantly a residential area, is full of demand for real estate, thanks to the infrastructural development taking place in the city. The area has excellent connectivity, especially the National Highway 4 (NH 4) and state highway. In addition to this, it is in good proximity to major IT and commercial areas of the city, including Sriperumbudur and Kattupakkam, thereby adding more value to the area. If you are looking to get a good deal on residential plots, Poonamallee is your pick!
4. Madhavaram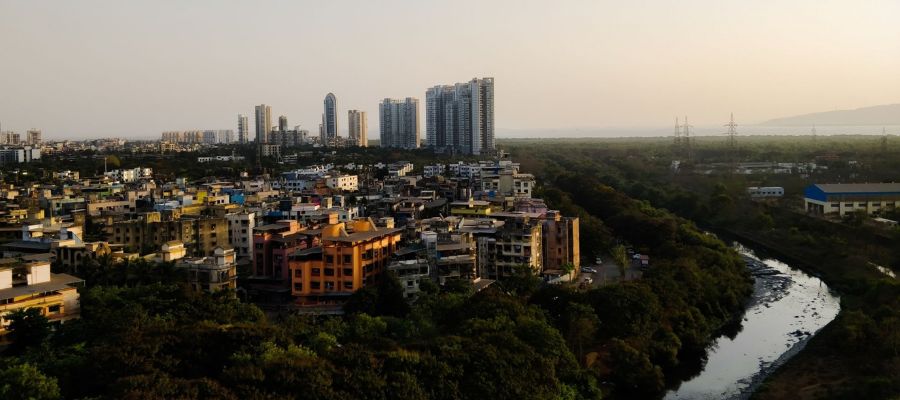 Madhavaram is a residential area in North Chennai that has undergone rapid infrastructural development, especially in the last 10 years. Not one without its fair share of commercial property, Madhavaram is a locality known to have the largest land area in the city, comprising 5 firkas or revenue blocks. The locality comprises a well-educated, middle-class and upper-middle-class population, raising families thanks to the presence of good quality schools, hospitals, recreational hubs, and more. This makes Madhavaram a suitable location for real estate investment.
5. Sriperumbudur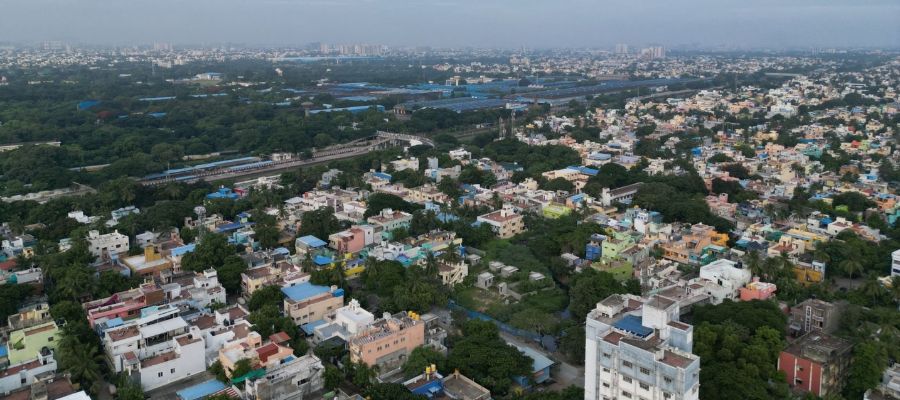 Sriperumbudur is easily the best place to invest in land in Chennai. The area marked the beginning of all the industrial development the city has witnessed so far. It is a thriving locality for real estate, thanks to the presence of several industrial and automobile establishments. These establishments led to more employment opportunities and furthered the overall development of the locality in terms of good quality educational institutions, multispeciality hospitals and entertainment facilities. Sriperumbudur is a great bet if you are looking for the best place to buy plots in Chennai.
These are the top 5 hottest-selling locations for plots in Chennai. Other prime locations in the city to buy land include Injambakkam, Neelankarai, Perungudi, Oragadam, Thoraipakkam, and more. You can learn more about the best places to buy plots in the city here.
Conclusion

If you are looking to buy plots in the prime locations discussed in this article and beyond, G Square Housing is your ideal choice! Being South India's largest and Tamil Nadu's No. 1 real estate developer, at G Square Housing Limited, we offer you the best deals on residential and commercial plots across prime locations not just in Chennai but also across cities like Coimbatore, Hosur, Ballari, Trichy, Hyderabad, and more. Having worked on land deals with big industrialists and corporates, We are known for our transparency in transactions and excellent guidance regarding the purchase of plots.
For more details, get in touch with us via
Call +91 8939540008
Website G Square Housing