Best Places To Invest In Land In Trichy
Introduction
Everyone wants to invest money in a market that assures good returns on investment. Real estate is the only market that has always surged, providing a good ROI for strategic investors. Investing in the commercial market or industrial real estate is the right choice if you want regular ROI from your investment.
Investing in real estate residential plots is the right choice if you want investment land for personal use. Choosing a land while investing in it gives you the privilege to construct any house based on convenience. Hence, having asked that, I would always recommend investing in land rather than being ready to move into apartments.
The real estate market is such a vast spread across the country with constant growth that it is one of the major contributors to the nation's economic growth. Holding real estate properties as an asset is one of the best beneficial ways of making lump sum money at regular intervals. While other investment options like the stock market are fragile, real estate is far more convenient and stable in terms of fluctuating ROIs.
Benefits of buying land in Trichy
Benefits of investing in best places to invest in land in Trichy over ready to occupy properties –
An important question that arises here is what type of property to invest in for future ROI. Buying an already constructed site is beneficial, but buying land where there is no sign of previous construction is a boon.
The land is fresh and available for your construction, providing you with the diverse variety to brainstorm and build the property on your own terms.
You can either construct a commercial property or an industrial factory, or a residential home to occupy. The choice is yours!! You can either build an independent house or a building accommodating families on different floors and apartments. Therefore choosing a land is always more beneficial in terms of flexibility and freedom to construct.
Secondly, it requires less investment cost as there is no developed occupancy compared to the developed properties.
Suppose you are looking to invest in Tamilnadu. Trichy is the right place for you. The forecast for the real estate growth in the regions of Trichy shows good potential for high ROI based on several factors, as mentioned below. I guess these points very well justify the answer to your dilemma on why
Why should you invest in land in Trichy?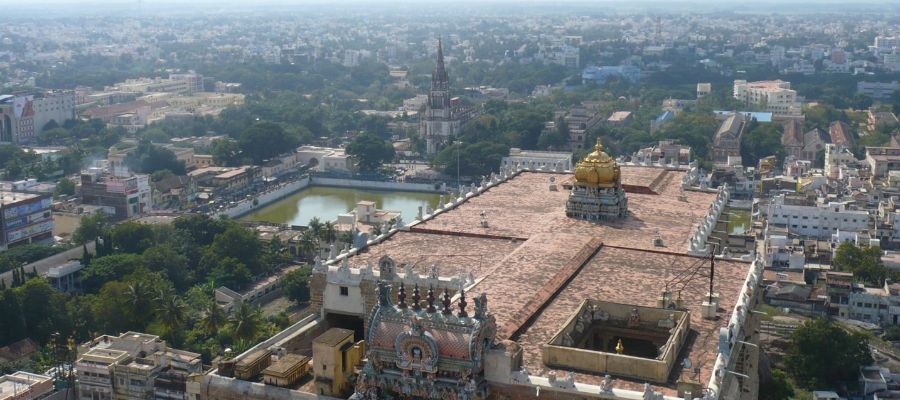 Trichy, otherwise called Tiruchirapalli, is high in culture and rich in architectural heritage. Trichy is one of the famous temple cities in Tamilnadu and thus an attractive tourist spot to spur major growth with more travelers visiting Trichy to experience the rich cultural heritage of TamilNadu. The more the visitors, the more business it brings along with it.
The IT industry and other industrial sectors are increasingly paving the way for migrants to settle here for work.
The city fulfills all the major facilities required for anyone to survive and lead a joyful life with schools, colleges, healthcare and entertainment facilities.
Looking at the potential growth of the city of Trichy, various well-known real estate developers have started working on the opportunity to provide the best places to invest in land in Trichy.
List of best places to invest in land in Trichy
By now, you should have made up your mind about investing in land in Trichy. Let us now discuss the best places to buy land in Trichy that will answer all your queries related to where to buy land in Trichy.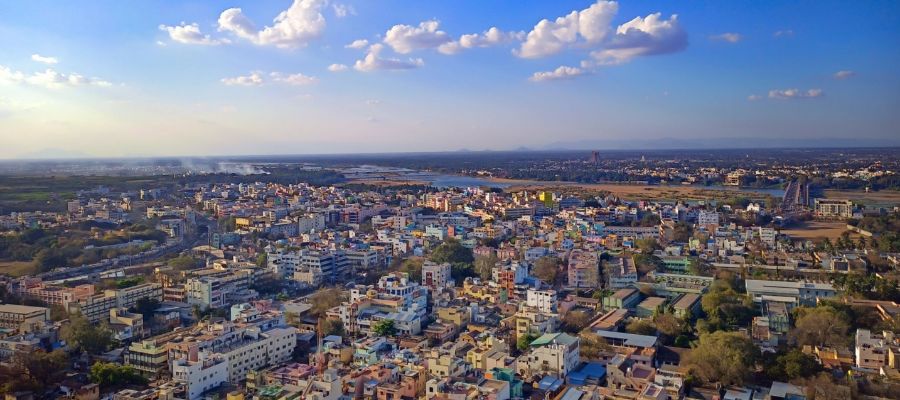 Thirunagar is considered one of the best places to buy land in Trichy. This locality has well-established connectivity to all the general facilities one would want around their property.
The Thirunagar area is well-connected through roadways and bus transportation to the rest of the city and railways to the rest of the states and inter-state cities. The Trichy international airport is located very close to this area.
Thirunagar is surrounded by many schools and colleges like SBIOA and MIET engineering college ending your search for educational institutions very close to the investment area if you decide.
The area is also full-fledged with restaurants, hotels and shopping malls for entertainment and general requirements.
From a real estate growth perspective, the international airport close to Thiru Nagar is proof of the steady growth in ROI at this location.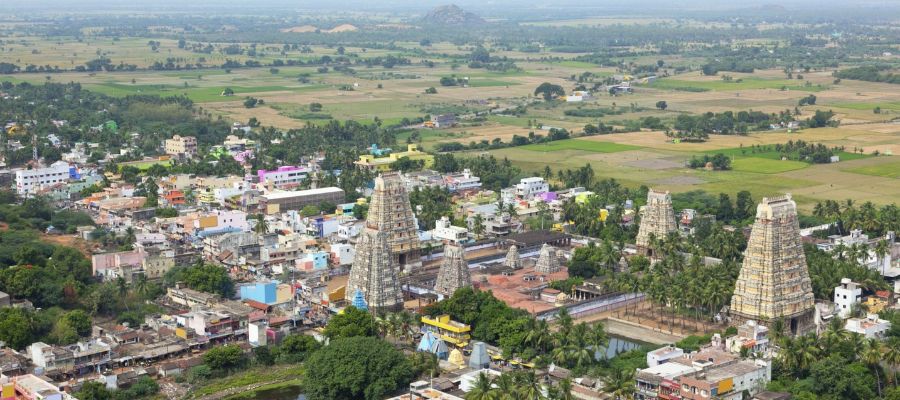 Thiruvanaikaval, Trichy, is well known for its world-famous "Ranganathaswamy Temple", located on the banks of the Trichy-Chennai highway and Trichy -Salem highway. This area is exembelence of the peace and tranquility style of living. People who prefer staying close to nature and as well as love keeping their spiritual side alive will love to stay at a place like this. Thiruvanaikaval is close to Srirangam, Jambukeshwar temple and Pancha Bootha Sthalam, making it a tourist destination.
This locality is also addressed as the unspoiled beauty of nature and culture. You feel close to nature while witnessing the river Kaveri and river Kollidam around the island Srirangam.
Since this place is a tourist attraction, the place is well-developed to meet all the requirements of tourists and the people who reside here. It is one of the other best places to buy land in Trichy with good ROI in future.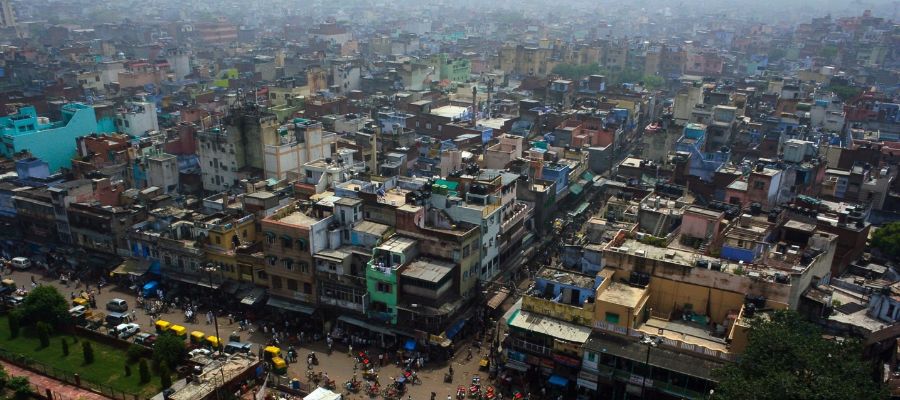 KK Nagar in Trichy is one of the central locations of the city, having all the prominent educational institutes like arts and science college, schools like SBIOA school, Alpha matriculation, Alpha CBSE school, ORCHARD international school and many more.
This place is also just 5 minutes away from the Trichy International airport and 15 mins away from the Trichy Railway station and inter-city bus terminus.
This place is rich in healthcare and other general amenities such as grocery stores, parks, banks, ATMs, etc.
Since this place is very active and located at the heart of the city, it also provides a good potential for growth sprouts in terms of ROI, making it one of the best places to buy plots in Trichy.
Conclusion
Whether you are looking for commercial real estate or a residential plot, G Square is your go-to place for the best deals and a very smooth process of property transactions. G Square is one of this city's key real estate developers and has some best places to buy plots in Trichy for you. It is always very convenient and risk-free to choose a well-known real estate developer for strategic investment to get a good ROI for your investment. G Square provides you with a lot of guidance and many more post-processing services that help your journey towards owning your real estate property, an exciting one.
We are South India's largest and Tamil Nadu's No. 1 real estate developers with some amazing projects in progress at Trichy. Any big industrialist and corporates contact us for real estate investment purposes. You can also choose G Square for a commendable real estate investment experience by contacting us at G Square Housing.